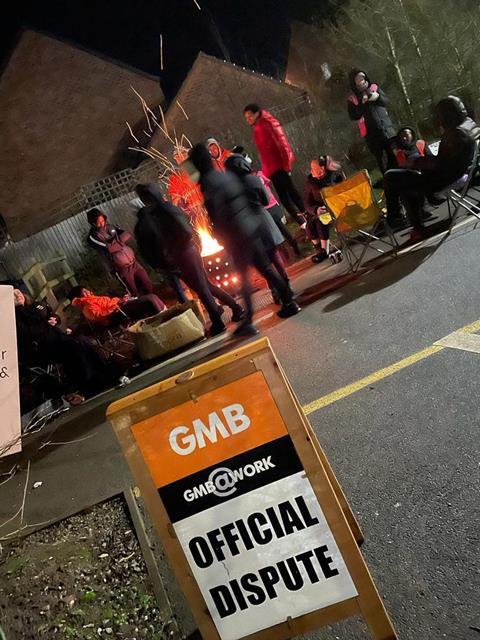 Amazon deliveries look set for disruption as Amazon workers prepare to launch a week-long strike at the company's Coventry warehouse.
The GMB union is also holding discussions about whether to ballot about 200 of its members working at Amazon's centre in Tilbury, Essex, for strike action.
More than 350 staff at the West Midland fulfilment centre in Coventry will walk out on 28 February, 2 March and for a week from 13 to 17 March.
The strike action comes just one month after Amazon Coventry workers became the first Amazon workers in the UK to strike in their fight for £15 per hour.
Amanda Gearing, GMB senior organiser, said: "This unprecedented week-long strike shows the anger among Amazon workers in Coventry.
"They work for one of the richest companies in the world, yet they have to work round the clock to keep themselves afloat.
Read more
"It's sickening that Amazon workers in Coventry will earn just 8 pence above the National Minimum Wage (NMW) in April 2023.
"Amazon bosses can stop this industrial action by doing the right thing and negotiating a proper pay rise with workers," she added.
The union has branded Amazon's 5% pay rise offer, worth about 50p an hour, "derisory" with workers complaining of constant monitoring and timed toilet breaks.
The tech giant says that it does not enter pay negotiations with its representatives on the grounds that it does not recognise the union.
Amazon saw global sales and profits rocket during the Covid-19 lockdowns, driven by an exponential rise in online shopping.
Between 2019 and 2020, profits nearly doubled to $21.3bn (£17.2bn) and rose again the following year to $33.3bn.
Despite the record profits Amazon announced plans to cut more than 18,000 jobs worldwide on 5 January which the company said was to save costs.