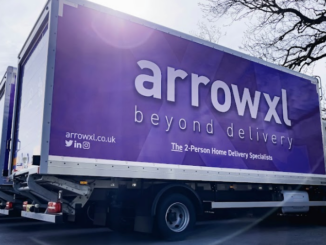 ArrowXL has questioned why the Unite union is planning to protest outside an Aldi store this week in an ongoing dispute over pay, when the retailer is not one of its customers.
Over 350 union members have been taking strike action since October, with Unite claiming that the workers are poorly paid, with many only getting the minimum wage.
It said protestors would dress as Robin Hood at the Aldi store in Lichfield this Friday (13 January) to highlight how the supermarket's contractor Arrow XL was "taking from its poorly paid workers to pay rich directors".
Unite said Aldi was a key customer of Arrow XL and it had a contract to undertake two-person deliveries for the company.
Unite general secretary Sharon Graham said: "Arrow XL is guilty of acting as Robin Hood in reverse: It is taking money from its poorly paid workers to give to rich directors.
"Arrow XL needs to stop mistreating its workers and make a fair pay offer."
Read more
However, a spokeswoman for ArrowXL questioned the union's strategy: "We are unsure as to why Unite is planning to demonstrate at Aldi who is not currently a customer of ArrowXL," she said.
"We have already awarded all colleagues the increase that was offered during the negotiations that equates to an average of 8.25% - a range of 5% to 35.6% - and made enhancements to sick, maternity, paternity and jury service pay as we are mindful of the cost of living challenges our people are facing."
The ArrowXL spokeswoman added: "We are extremely disappointed to be in this situation as we believe our pay offer to be fair, particularly in the light of our significantly increased operating costs and the need to keep home delivery charges reasonable for consumers.
"We would like to express our utmost thanks and appreciation to all colleagues who continue to attend work as normal, we are very grateful for their ongoing support."
Unite was asked to respond to ArrowXL's claims and a spokesman said: "We stand by our press release and would point out that Arrow and their sister company Yodel both heavily advertise on their sites that Aldi is one of their customers."