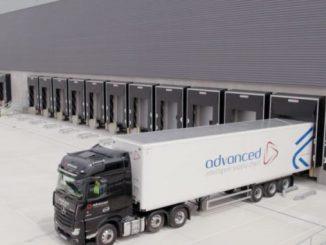 Advanced Supply Chain Group (ASCG) hoisted revenue by over two thirds and pre-tax profit by 14% in the year of its sale to Reconomy Group, according to its latest financial results.
The company, which specialises in retail logistics, was acquired in September 2021 by waste management company Reconomy Group for an undisclosed sum.
ASCG, which employs around 1,300 staff, has continued to operate under its own brand since acquisition.
In its latest results for the 13 months to 31 December 2021, ASCG revealed a 69% rise in turnover to £176.3m compared to £104.3m during the previous 12 months. Meanwhile pre-tax profit increased by 14% to £5.8m (2020: £5.1m).
In its strategic report to the result the directors said the 13 month period had shown "significant" EBITDA growth and strong cash generation.
The report added that the group continued to invest significantly in capital equipment and senior management to ensure continued growth.
Turning to the acquisition of the group by Reconomy the report said that the directors are "delighted with this new ownership and confident that Reconomy is fully committed to the next phase of the development of the group".
Read more
The rise in turnover was attributed in part to the opening of ASCG's new warehouse in Sheffield in June 2021 which generated sales in excess of £6m in the first half year of trading. The freight forwarding division also saw a "significant" revenue rise in the period, thanks to increased market freight rates.
Whilst pre-tax profit rose in the period the report noted that the driver shortage crisis and other supply chain disruptions in 2021 had created additional costs for the business.
The company also reported "good growth" in pre-inbound and value added services, fulfilment and returns, driven by the growth in e-commerce business.
ASCG's freight forwarding business has also been restructured, according to the strategic report, to offer a more joined up service in the UK, post-Brexit.
This includes port management and transportation services from UK based ports and enhanced facilities in its UK warehousing network - measures which the company said "more effectively joins the freight forwarding business into ASCG's UK value added service network".
It added that the division has also been working with customers to simplify and automate legal requirements, where possible, to deal with movements between the UK and EU, following Brexit.
In terms of its future outlook, the strategic report said ASG had responded well to the impact of the pandemic, exiting 2021 in a "strong financial position" leaving it well positioned to improve its position going forward.