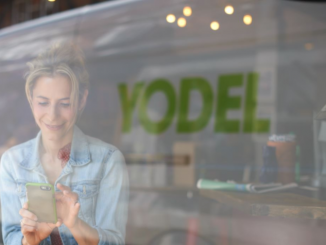 Yodel has delivered its first profit in 10 years after benefitting from the home shopping boom generated by the Covid-19 pandemic lockdowns.
According to its latest annual results to 30 June 2021, revenue rose to £561.1m (2020: £430.3m) whilst pre-tax profit soared to £23.7m from pre-tax losses of £32.3m in the previous year.
Yodel Delivery Network, which trades as Yodel, is part of the Logistics Group. Like its sister company ArrowXL, Yodel has reaped rewards from the shift in consumer spending to online shopping during the Covid-19 pandemic.
The company, which provides B2B and B2C packet and parcel delivery services and the Collect+ returns service network, benefitted in particular from the increase in demand for flowers, wine, spirits and food through the year and from businesses shifting to online sales during the lockdowns.
Read more
Whilst Yodel had to grapple with increased absenteeism, due to the pandemic, and the driver shortage crisis, the company said in its strategic report to the results, that it had nevertheless maintained its "industry leading" customer service - delivering a Trustpilot score of four out of five – and clinched some "profitable" new business from retailers whilst maintaining a "strong" performance on customer retention.
Yodel also reported that the £555,000 it received in government grants during the pandemic has since been repaid in full in the current financial year with no other government grants taken since.
The strategic report said this year it is continuing to invest "significantly" in the upgrade of its IT systems, infrastructure and new product developments, and in the quality and capacity of its sort and service centres.
It concluded that, despite the ongoing impact of the pandemic on the economy, coupled with the Brexit transition, interest rate increases and the Russia-Ukraine War and inflationary pressures on wages, fuel and utilities, the directors remain "confident" that Yodel will remain profitable in 2022.