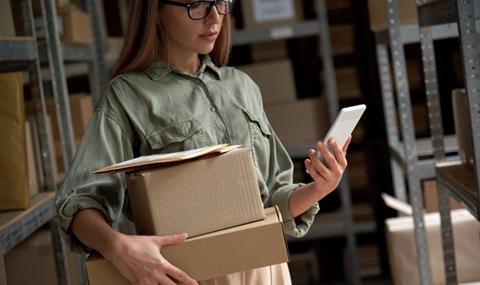 Wincanton has revealed the five global start-ups that will take part in its 2022 W2 Labs programme.
The five firms are French digital fulfilment company Find & Order, Polish business No Magic, Manchester-based Automedi, US company Navflex and Swiss start-up Pick8chip Technology.
The five will be mentored by Wincanton's senior leadership team, with the chance to trial their solution in a live environment.
First launched in 2017, the W2 Labs programme is open to early-stage businesses who are invited to pitch proposals which use digitalisation to drive change across supply chains.
The programme is designed to accelerate innovation, discover emerging ideas and tackle some of the industry's toughest challenges, as part of Wincanton's drive to deliver innovative supply chain solutions.
The five start-ups were selected from 15 contenders. Their brief was to produce forward-looking technologies and solutions in one of three categories: digital fulfilment; ESG sustainable supply chain solutions; and a wild card category focused on robotics designed to transform supply chains
Find & Order and NoMagic both entered the digital fulfilment category. Find and Order impressed judges with its interactive mapping editor and algorithms to optimise picking operations in warehouses and stores, achieving increased product collection efficiency of up to 20%.
Read more
Meanwhile Nomagic stood out for its use of smart pick and place robots to eliminate labour-intensive tasks in e-commerce and retail warehouses while reducing cost per pick.
Manchester start-up Automedi ticked the ESG box with its solution to make functional products and services out of waste plastics, cutting out up to 8% of the CO2 of conventional supply chains by radically reducing the energy needed to manufacture and transport goods long haul.
Navflex Inc was chosen from the wildcard category. The US firm has developed technology that autonomously loads and unloads any trailer, container or box truck with plug-and-play autonomous mobile robot (AMR) technology that does not require infrastructure changes. The business promises to increase safety and productivity while reducing product damage.
Meanwhile Pick8ship Technology AG also entered the wildcard category. It has developed a robotics fulfilment solution for managing storage, picking, sorting and shipping using a single, fast, modular system. The technology reduces operating costs by 40-60%.
Paul Durkin, Wincanton chief customer and innovation officer and a member of the judging panel, said: "This year's event was one of Wincanton's most compelling W2 Pitch Days to date. We saw a broad range of ideas and innovation, which made judging the competition an exciting challenge.
"This was the first time that we've hosted the event at our new W2 Innovation Centre, in the WEB, Wincanton's e-fulfilment centre in Rockingham.
"We were thrilled to host participants, customers and colleagues both in person and remotely, making this year's event a truly hybrid and inclusive experience.
"We look forward to collaborating with the start-ups, supporting them as they develop innovative supply chain solutions for the future."