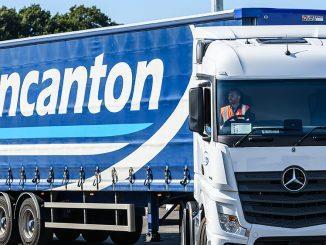 Wincanton has insisted the pay deal it offered staff working on a B&Q contract at its Worksop distribution centre was fair and competitive, after they threatened to go out on strike at the end of the month.
Unite said more than 400 Wincanton workers at the depot, which distributes stock to stores nationally, will begin two-weekly cycles of seven days of strike action followed by a seven-day overtime ban from 28 November until 20 February due to an "insulting pay offer".
The union also alleged that the logistics firm had conducted "unjustified disciplinaries" against union reps and reduced facility time to prevent the reps carrying out trade union duties.
Unite general secretary Sharon Graham said: "Wincanton's union-busting and below inflation pay offer means that you won't be able to do it if you B&Q it because the Worksop distribution centre will be at a standstill.
Read more
"Unite is entirely dedicated to improving the pay, terms and conditions of our members.
"Crucial to this is the union's amazing network of dedicated reps. Attempts to victimise them will not be tolerated ever."
A Wincanton spokeswoman said: "We're disappointed with the outcome of the ballot.
"We value our colleagues and the vital work they carry out every day and believe the offer we have put forward is fair and competitive.
"We will endeavour to work with Unite and our colleagues to find a resolution."