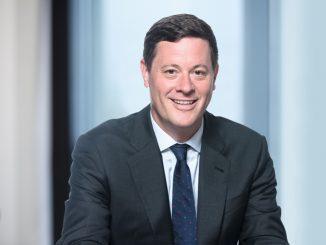 Wincanton has seen revenue rise by more than 25% compared to last year, the company reported this week, but chief executive James Wroath warned that the logistics industry is heading for choppy waters as the driver shortage looks set to continue into the peak season.
In a trading update issued this week, the group said that all sectors of the business saw growth of more than 15%, with the highest growth rate in the group's digital and e-fulfilment and public and industrial sectors. Wncanton made £1.2bn of revenues in the year to March.
The update added that the rise in revenues was driven by continued strong volumes, new business growth and the recovery from pandemic-impacted trading in the early part of 2020.
However, chief executive James Wroath (pictured) warned that government measures to tackle the driver shortage would not be felt in time to meet the demands of the peak season. He said: "The number of drivers will take time to increase. That's not going to change anytime soon. At the moment, we're in the calm before the storm. The concern will be once the Black Friday and Christmas peaks come along."
Read more
The group said it is taking a number of steps to attract and retain drivers, including extending its dedicated driver recruitment programme, expanding its in-house driver training department and funding the cost of training for new applicants.
The update added that Wincanton is working closely with customers "to address the challenges" of the driver shortage and lobbying government to take measures to increase the pool of drivers "in both the short and medium-term".
Following the disposals of non-core businesses last year, the update said that more than 70% of the company's revenue is open-book which "provides commercial protection against cost pressures".
The report also revealed that Wincanton is having "productive discussions with its closed-book transport customers to mitigate the impact of the reduced capacity and additional costs".
Despite these headwinds, the group "remains on track" to deliver full-year profits in line with market expectations with the board remaining "confident in the future growth opportunities," the update concluded.
Wincanton employs around 19,600 staff and operates from more than 200 sites across the country from which it runs around 3,500 vehicles.