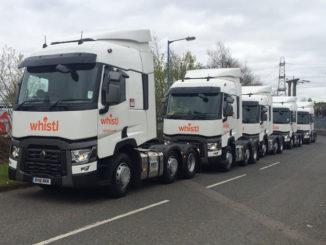 International online purchases from UK consumers are estimated to fall by almost a quarter over the next 12 months, according to a survey by Whistl.
However, the delivery management firm said that despite the 24% reduction in purchases, the UK was one of the least likely countries surveyed to allow the coronavirus to impact its views on buying from abroad.
Its data showed that the US (29%) and Australia (25%) are most likely to buy less online from other countries.
Melanie Darvall, Whistl marketing director, said: "Our snapshot of consumer attitudes to international online shopping as a result of COVID-19 highlights some interesting trends for online etailers around the world.
"It shows for example that if you are exporting to the US, it will be harder to make a sale and a greater effort is needed to build trust and confidence with this consumer than, say to one in Germany."
Meanwhile, online retail association IMRG described sales figures for March as "very mixed", with the fashion industry "sent into a whirlwind of uncertainty" and warmer weather coupled with the lockdown sending online garden sales soaring.
Andy Mulcahy, IMRG strategy and insight director, said: "There is a bit of a myth going round at the moment that online sales are booming.
"It's more accurate to say some online retailers are experiencing huge demand, outstripping even that seen over Black Friday, because so many people are in the exact same situation – i.e. stuck at home.
"That has created very lopsided demand among product categories.
"People simply don't have much need for new clothes or shoes at the moment, which is why at the overall level sales growth is down."
He added: "How and when a stronger balance in demand might be established is a pressing question for retailers currently on the wrong side of that divide."