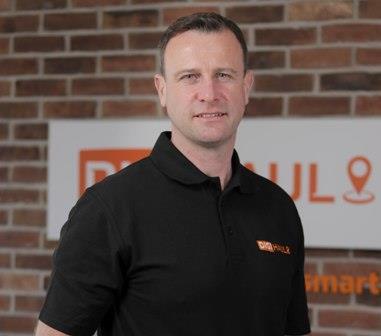 Empty running has become an accepted problem in road transport, but with supply chains facing the dual pressures of a national driver shortage and the need to make drastic carbon reductions, it's time to address the waste. Conservative estimates still suggest 20% of trucks are running empty, and this doesn't take into consideration partial loads.
Meanwhile, we're short tens of thousands of drivers and the onus is on businesses to fix this longstanding and long-term challenge. Now has to be the time we unlock existing capacity to alleviate some of this pressure - just a 10% reduction in empty running would immediately free-up the equivalent of 32,000 drivers.
Supply chain visibility has always been a challenge but many businesses with dedicated networks have taken strides towards digitalization and have managed to improve visibility and optimise their operations to bring down empty or partial running. But the large and fragmented sub-contractor network has been frustratingly opaque, so that's where we should be looking to find the hidden capacity.
The only way to achieve this is with a national digital network of subcontractors, giving businesses visibility of available capacity and the opportunity to optimise their bookings.
Back in in the early noughties, the recession prompted some businesses to think innovatively and form strategic supply chain partnerships where there was compatibility. For a while it looked like this smart solution to reducing waste could become a reality but collaboration in this form has never really taken off.
There are a number of reasons why: the perceived competitive threat of a shared network, difference in organisational design and culture and the fact that these early forays into collaboration would have required significant top-down commitment to effectively manage such a major change.
But since then the landscape has changed, there is more willingness on the part of businesses and technology has advanced and become an enabler. Through a digital sub-contractor network, data can be collected to assess patterns and types of movements, giving shippers the chance to see where there's an opportunity to coordinate with other parties without fully or formally collaborating. For those that are open to collaboration, the same data can reveal the best partnerships to optimise both parties' networks.
Collaboration and digitalisation are also essential steps to achieve any significant progress in carbon reduction. We're still some time away from having the alternative fuel solutions needed to decarbonise commercial road transport but we can't sit and wait for that to happen.
Reducing empty running is one thing that is in our gift to address now, it requires zero investment just a firm commitment.
Ultimately, transparency across the sub-contractor network and openness to a new way of operating are the only ways to solve the issue of empty running. But when we do, we'll be on the way to having a national transport network to be proud of, and one that serves, carriers, shippers and the planet a lot better.
Martin Willmor, co-founder and CEO, DigiHaul