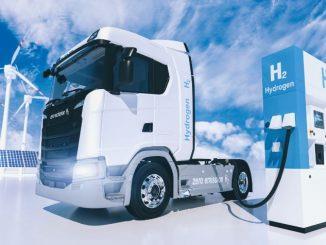 The potential for lorries to be fuelled by sewage waste is being investigated by Coventry university and Severn Trent.
The project will look to capture waste ammonia from the water company's treatment facility and convert it into a green fuel for heavy vehicles not suited to battery electrification.
Severn Trent currently destroys waste ammonia present in sewage due to its toxic properties, but the project could see it captured and turned into hydrogen instead.
If it's successful, there is the potential to recover as much as 10,000 tonnes of green ammonia from its waste plants, which could be converted into 450 tonnes of hydrogen fuel.
Coventry University's Dr John Graves said: "The project will enable us to demonstrate that ammonia, which to date has had to be regarded as a waste product, could be processed in a more environmentally-friendly manner with the benefit of producing hydrogen, which has a number of useful applications."