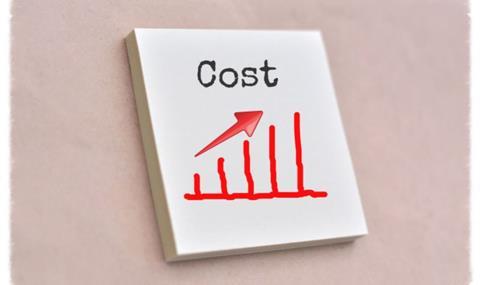 UK transport was one of only three sectors that saw a reduction in output in January, as the rest of the economy began to rebound from the pandemic.
The sector, which includes haulage, rail and airlines, registered its weakest performance since August 2021, according to Lloyds Bank's UK recovery tracker.
The analysis said 11 out of 14 sectors saw an expansion last month and that improvements in supply conditions bolstered activity in areas such as automotive manufacturing.
However, it cautioned that businesses continued to face significant cost inflation, which is translating into a record uptick in selling prices among service sector firms.
Higher wages, energy bills and transport costs were also evident as drivers of inflation across the entire UK economy.
Jeavon Lolay, head of economics and market insights at Lloyds Bank Commercial Banking, said: "Persistently high wage and energy prices for service firms could ultimately lead to more sustained, or even higher, prices for consumers.
"However, January's recovery tracker also had some tentative, early, indications that the peak of price pressures for manufacturers may have passed."