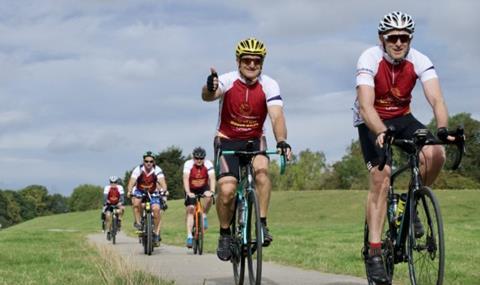 International transport charity Transaid is calling for cyclists to saddle up for a 157-mile fundraising ride across northern England in the autumn.
The 40 riders will depart Whitehaven on 16 September and pedal to South Shields over two full days of cycling for Hadrian's Cycleway.
The money raised will be used to support Transaid's life-saving work in sub-Saharan Africa, where it is focused on improving road safety and increasing access to healthcare for rural communities.
Florence Bearman, Transaid's head of fundraising, said: "Hadrian's Cycleway is set to be one of the most stunning rides we've ever undertaken in the UK, with a chance to see the famous wall itself, along with Roman forts, museums, quaint villages and stunning market towns."
The route comprises a mixture of on-road and traffic-free sections, running primarily on country lanes and quiet roads, interspersed with sections of traffic-free path, promenade and riverside path.
Riders will climb approximately 300m over 65 miles of cycling on the first day and 900m over 85 miles on the second day's riding.
Transaid is welcoming entries from individuals and teams, with demand expected to be high.
There is a registration fee of £99 with participants asked to raise a minimum sponsorship of £1,400 to take part.
Bearman added: "If you've always wanted to take on a coast-to-coast challenge, this ride should be perfect.
"It's suitable for cyclists of all abilities, provided you are reasonably saddle fit and have completed some basic training."
For more information about the challenge, and to sign up, please contact Florence Bearman on 07875 284 211, or email florence@transaid.org