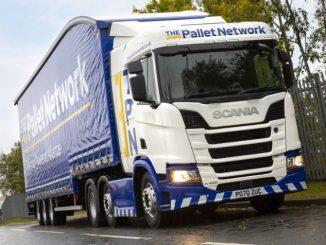 The Pallet Network (TPN) enjoyed "unprecedented volumes" last year as it rebounded from the effects of Covid-19 thanks to thousands of people partaking in DIY jobs around the home.
In its latest available set of accounts for the year ending 28 November 2020, TPN said the pandemic had an adverse impact on its business during the first lockdown, but that the government's furlough scheme, coupled with cost reduction measures, mitigated its effects.
In a statement signed off by the board, TPN said: "Overall recoverability of working capital did not prove to be as problematic as first anticipated.
"The bounce back from the pandemic started with new turf and aggregate business, linked to people not working and partaking in home improvements.
Read more
"This flowed into other areas of the network and from summer 2020 to year end we experienced unprecedented volumes, higher than at any time in the company's history."
TPN said this surge in growth required changes to its Minworth central hub, with external canopies constructed to improve capacity and protect service.
"In addition, a short-term arrangement to provide another regional outlet at the NE was entered into," it added.
"This significant increase could have also been caused by the Brexit extension period."
The comments came as the network reported a 6.2% increase in turnover during the period, to £137.3m.
Pre-tax profit fell by a quarter to £5.1m.