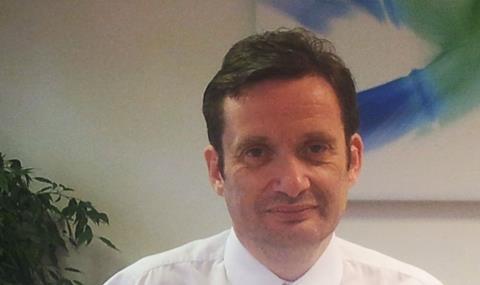 As retailers attempt to bounce back from the impact of Covid, Brexit and Putin's war in Ukraine, which developments will fuel the fastest growth and which retail fads will fizzle? And what will be the knock-on effect for the transport and logistics sector?
We've identified five strong growth areas and five e-commerce fads to avoid. No one is predicting 2023 will be a golden year for retailers, but there are a healthy number of growth areas to concentrate on, to maximise potential opportunities. Equally, some trends that ballooned during lockdown are now likely to burst, as shoppers forge a new balance between in-store and online shopping.
WHAT'S HOT?
Online holds firm – Post-Covid, Britain's high streets are beginning to thrive once more. That means the huge market share that online captured during the height of lockdown has declined. However, for the last seven months, online sales have held firm at a consistent 26% of the overall market. While that's far from the giddy heights of 37% in February 2021, it's still well above the 19% online was averaging pre-pandemic.
The green pound – Despite tightened household budgets, online shoppers say they are happy to pay a £1 premium for greener deliveries and we suspect this will become a familiar option in 2023. Those retailers that can't demonstrate a commitment to protecting the environment may suffer.
Couriers snaffle further market share – More retailers and traders will move away from traditional mail in 2023. Following strikes in the postal industry, they became increasingly aware of alternative options. The big winner will be Amazon Logistics, which has already captured 17% of the UK parcel market, even delivering for rival retailers who don't use its marketplace. The parcel industry is in a state of upheaval and it is traditional players who will lose out.
Paid for returns – This time last year, UK shoppers expected their returns to be free, whatever their reason for sending something back. 'Bracketing' (buying a selection of sizes, keeping the one that fits and returning the rest) was the big new trend and online titans such as Zara and Boohoo all offered free returns. Today, the true cost of returns has hit home to many retailers. This year, you'll pay £1.95 to return an item to Zara and £1.99 to Boohoo. How long will ASOS hold out?
Better UX – Web site user experience (UX) will be a key differentiator in the battle to win new custom in 2023. Those retailers who cling to older web platforms and don't offer a seamless in-store and online combined experience will suffer, as buy online, pick up in store (BOPUS) options grow rapidly.
Innovators such as ParcelHero are also transforming UX, by offering customers new user-friendly tools. For example, its new volumetric weight calculator takes the sting out of sending parcels overseas. It enables customers to calculate the exact volumetric weight they will be billed for – eliminating surprise extra charges once and for all.
WHAT'S NOT?
Massive warehouse expansion – The era of big distribution centre (DC) construction to support online growth is over. However, expect to see smaller, local hubs springing up where they can be used to recharge electric vehicles for last-mile deliveries. The one big growth area may be in the government's new freeport economic zones, such as Freeport East. Tax breaks and other incentives could fuel new DCs in these locations.
Home food deliveries – The food delivery market has a bad case of indigestion. Online food sales fell by -13% YOY as people returned to restaurants and fast-food outlets. Services such as London's Jiffy rapid grocery deliveries closed in 2022, while Deliveroo slashed its takeaway service growth forecast by half. Ocado Retail's revenue fell by 3.8% in 21/22 and it expects earnings and customers' basket sizes to fall further in the first half of 2023, although it's more upbeat about the second half of the year. Indeed, our prediction is that the only growth area may be local supermarket tie-ins, such as Sainsbury's and Just Eat's new joint venture, where the logistics makes sense.
Droids and drones – When it comes to delivery options, to quote Obi-Wan Kenobi, 'These aren't the droids you are looking for'. Amazon has 'paused' testing its Scout home delivery robot as it continues to slash costs. This year, it will be down to tech pioneers Starship Technologies to push the cause of delivery droids in the UK. Similarly, there's a market for drones to deliver specific items, such as medical supplies, to targeted locations. However, the technology is not developed enough for urban drone deliveries to become an everyday occurrence.
Smart shopping gizmos – Investment in retail tech will become far more focused in 2023. As we've seen from the fate of drones and droids, vanity tech projects will be shelved. Forget any mass moves to virtual reality (VR) online shopping this year. Tech firms have also slashed funding of non-core, Internet of Things (IoT) projects. Amazon cancelled its Dash scheme in 2020 and is shedding 2,000 jobs from the division that develops its Alexa shopping Apps. Till-free store openings will also stall.
Subscriptions – It's the Great Unsubscribe. During lockdown, many households increased their number of subscriptions from two or less to five. However, last year, seven in 10 Brits cut their subscriptions to beauty/home grooming, food boxes, entertainment, etc, following the end of the lockdown boom.
So that's our pick of e-commerce winning and losing trends for 2023. Retailers will double-down on tech that makes their customers' shopping experience easier but they will ditch ambitious vanity projects.
David Jinks, head of consumer research, ParcelHero