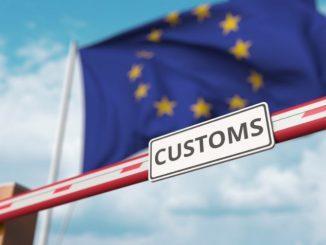 The government must resolve groupage and parcel service issues to the EU after evidence showed that high rates and increased paperwork were threatening the profitability of SMEs, according to a Lords report.
The EU Goods sub-committee said higher haulage rates and issues with groupage and parcel delivery services were piling the pressure on food and agricultural produce exporters, especially smaller businesses.
It cited evidence from the Provision Trade Federation (PTF), which confirmed that higher haulage rates due to the post-Brexit operating environment, were having a knock-on effect on the food and agricultural produce markets: "UK exporters, unable or unwilling to pay these higher rates, or to risk delays to their own loads, are accordingly having to divert products to the domestic market, resulting in lower returns, or to reduce output, or both, adding to cumulative impacts on profitability," the PTF said.
The committee report also highlighted problems with groupage, with paperwork for one consignment sometimes preventing a whole HGV from proceeding.
And it cited evidence from the National Farmers Union, which said parcel delivery companies were now refusing to deliver packages of products of animal origin, "probably because of overly zealous interpretation of the agreement on how the SPS rules apply".
The report said the government must resolve these issues and added: "We urge the government to also promote understanding within parcel delivery companies about trade in food and agricultural produce under the TCA."
Committee chair Baroness Verma said: "The Brexit trade deal struck with the EU may have prevented the nightmare of a 'no deal' exit for the UK, but a lot of unfinished business remains between the two sides.
"Businesses, particularly SMEs, are feeling the squeeze of the non-tariff barriers resulting from the end of the transition period.
"The government must take an ambitious approach to trade ties with the EU. Swift action and further funding is needed to minimise future disruption."