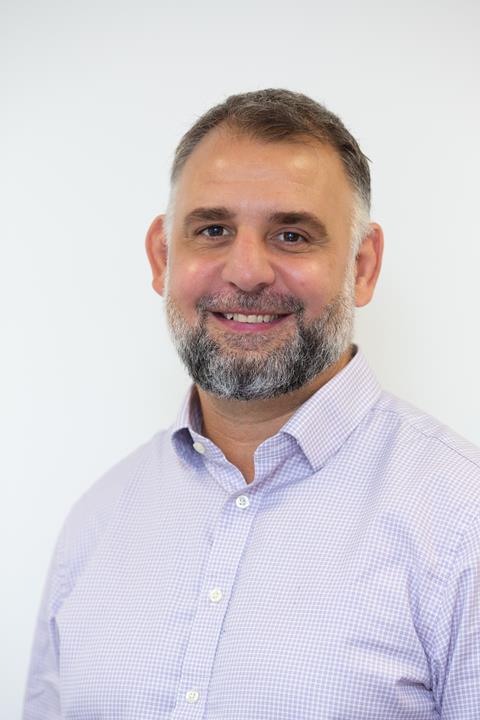 Seafrigo's recent acquisition of Perishable Movements Limited (PML) strengthens the French logistics giant's plan to become the fastest and largest integrated perishable supply chain provider both in the UK and globally, according to Seafrigo regional chief executive Jason Spencer-Knox.
Commenting this week on the group's purchase of the Kent-based haulier in July, Spencer-Knox (pictured), said Seafrigo PML's customers will benefit from the group's extensive geographic reach, providing a global, secure end-to-end solution, with seamless access to new supply chain routes all over the world, across road, air and ocean.
At the same time the deal brings on board PML's HMRC / DEFRA approved Border Control Posts, ERTS bonded warehouse facilities in Kent and Heathrow, and its UK customs handling service, which strengthens Seafrigo's strategy to retain complete control of the entire cold chain and avoid reliance on third parties,.
Seafrigo also sees the transaction as an opportunity to grow its European road freight offering, with the deal increasing its HGV fleet by a further 30 trucks, six of which feature powered roller bed floor systems.
The deal also benefits from Seafrigo's 47-year heritage, and PML 20 years of experience within the temperature-controlled goods sector, the group said.
Seafrigo Group, which was launched in France in 1979, specialises in the global transport of temperature-controlled food products. It operates from 25 locations across five continents and employs around 2,500 staff.
PML operates from three locations in the UK, at Heathrow, Lincolnshire and Kent and offers air, ocean and road freight forwarding as well as warehousing and value-added services.
The acquisition saw all PML employees join the Seafrigo Group with immediate effect and its depots co-branded to PML Seafrigo with plans for the company to eventually take on the Seafrigo brand.
Read more
Spencer-Knox said: "These are exciting times for Seafrigo and PML Seafrigo. Not only do the two businesses align in terms of their product offering and dedication to offering an exceptional service which ensures the transfer of temperature controlled goods with no break in the cold chain, they also share a similar ethos in terms of an overriding commitment to always place the needs of the customer at the heart of any corporate decision making, choosing to remain autonomous rather than developing reliance on services controlled by third parties.
"The sensitive nature of the freight that we both specialise in requires the utmost attention to detail to guarantee an efficient and speedy transfer to maximise shelf life, the 'golden mile' is a major hurdle for growers, producers and manufacturers especially in light of the additional challenges presented by Brexit, PML Seafrigo represents a safe and reliable partner to complete the journey.
"Bringing PML into the Seafrigo fold brings us one step closer to realising our ambition to become the fastest and largest integrated perishable supply chain provider in the UK and globally."
Mike Parr, PML Seafrigo director added: "As a business we've always taken pride in being ahead of the curve, constantly innovating our product offering and adapting to the ever-changing needs of the industry.
"Our priority remains to offer a best-in-class service for perishable goods and by providing our customers with a direct route to the global infrastructure available via Seafrigo, we can continue to grow our operations, supplying genuinely worldwide logistics and supply chain solutions delivered with the outstanding knowledgeable and highly personalised customer care for which PML is renowned.
"After 20 years' in the industry, we are looking forward to embracing this new phase of growth and expansion whilst also providing our staff with excellent career development opportunities."