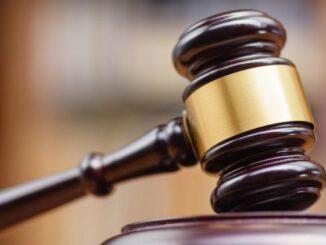 A Lincolnshire food recycling firm has been fined £36,000 for illegally spreading waste on three farmlands.
Whites Recycling pleaded guilty to eight offences, including the breach of environmental permit conditions related to the spreading of waste near Doncaster and also on farmland in Lincolnshire.
Doncaster Magistrates' Court heard that the company, which holds several operator licences and runs over 60 HGVs, spread liquid waste on fields between March 2018 and December 2019.
Liquid wastes containing nitrogen and phosphates were spread on land by the company at the wrong time of year or in excessive quantities, which posed a risk of pollution to groundwater.
In addition, the company pleaded guilty to illegally storing liquid waste in a storage tank between July 2017 and April 2018.
The Environment Agency (EA) said Whites Recycling could spread this waste on farmland where it can be demonstrated that land spreading will result in agricultural or ecological benefit.
It held an environmental permit that allowed it to spread food waste to land, but it was a condition of its permit that it had to notify the EA using a deployment form and the agency must agree to the spreading.
District Judge Young said that Whites Recycling was negligent in that it had failed to take reasonable care to put in place and enforce proper systems for avoiding the offences.
The court acknowledged that the company had reviewed its systems and steps had been taken designed to avoid further offending.
The court stated that it had to balance the need to bring home to the company's management and shareholders the need to improve regulatory compliance, with the fact that the company had recently been operating at a loss.
The court fined the company £36,000, ordered the company to pay a statutory surcharge of £170 and the EA's investigation and legal costs of £38,008.17.
Steve Lawrie, EA area environment manager, said: "Our rules are in place for a good reason and to ensure that any material that is spread is done correctly and managed in a way that protects the environment.
"We hope this case sends a message to other land spreading operators and farmers that we take land spreading offences very seriously. Operators must follow the correct procedures to ensure they spread safely, in accordance with their environmental permits."