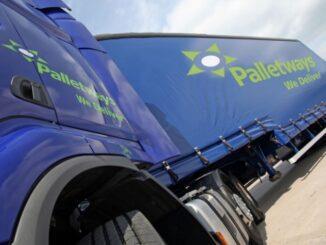 Turnover at Palletways has increased by 4.1% to £230m, but the largest UK pallet network also saw a reduction in profit to £21.7m, new figures showed.
During the year ending 30 June 2022, the network said volumes had fallen slightly as it experienced a full financial year of no significant Covid-19 government restrictions.
However, Palletways added that this was mitigated by introducing price rises in response to market-wide inflationary cost increases.
"The company has continued to control costs tightly through the year, although in the second half of the year operational costs, particularly fuel, inherently increased due to external factors such as the Russia-Ukraine war," it said.
Read more
"The UK continues to experience supply chain disruptions stemming from the two-year-long Covid-19 pandemic, which caused global shortages of materials, staff shortages and transport delays and then more recently sharp spikes in demand.
"As fleet renewals approach, the business has seen and continues to see delays in fleet replacement availability, along with higher lease premiums, which can continue to adversely fluctuate between order and final vehicle delivery."
In March, the Imperial Logistics Group, of which Palletways is a part, was acquired by DP World, ultimately owned by the Dubai government.