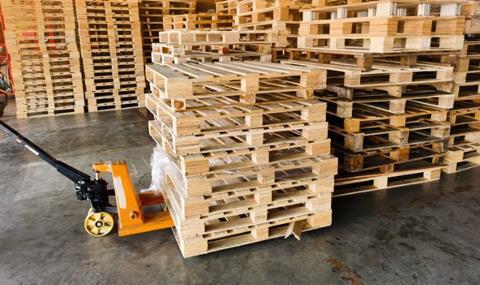 The Association of Pallet Networks (APN) has heralded a "post Covid" world for its sector after benchmarking figures revealed less volatility, more stable growth and better operational performances.
According to its YTD results, total pallet volumes in 2022 have so far been 10% above pre-pandemic levels.
The pallet sector has also seen a 22% increase in customers using Economy services and full pallets now account for almost half of all volumes.
APN chairman Paul Sanders said: "The past two years have been influenced massively by the Covid-19 pandemic, with volumes skewed by unusual operational activity; however, networks are now seeing volumes returning to more predictable levels.
Read more
"The quarter pallet market is very buoyant," he added.
"Members saw volumes increase during Covid as home deliveries rocketed, but even without this exceptional volume, we're still seeing growth of more than 13% in this area."
The APN said volumes delivered to residential addresses increased by more than a third during 2022 compared to the equivalent period in 2019.
Accident rates in the pallet sector have also fallen in recent years and the APN said the incident rate in 2022 was 0.46 accidents per 100,000 pallets delivered, the fifth reduction in five years.