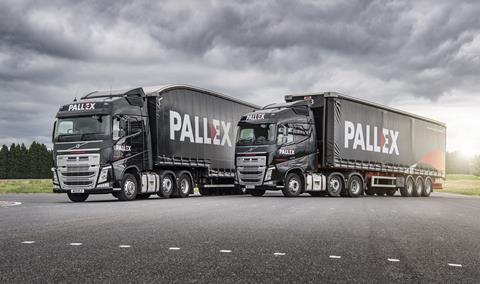 Pall-Ex Group said its decision to invest in its people and technology helped boost turnover by 35% last year.
The group said revenues had increased to £117.6m in the year ending 31 July 2021 and partly contributed to a 52% rise in gross profit to £16.6m.
It said the main driver of the increases was the improved performance of Pall-Ex (UK), where turnover increased by 20% to £92.1m and pre-tax profit was £1.9m.
It said lockdowns and capacity constraints during the trading period led to a restructuring of its UK business model, with the use of additional northern and southern hubs.
Pall-Ex UK also said that the revenue growth along with tight operating costs and pricing changes helped soften inflationary pressures arising from wages, utilities and fuel.
Read more
This resulted in gross profit increasing to £10.9m from £9m in 2020.
Kevin Buchanan, Pall-Ex Group chief executive, said: "I'm very pleased with the continued improvements across the entire group, especially in the context of the exceptional trading environment we were dealing with.
"We made the decision to invest heavily in people, technology and infrastructure for the long-term rather than to maximise short-term profits to the detriment of the long-term success of the business.
"It is the power of our ownership structure that enables us to do so."
Buchanan added: "The underlying EBITDA at group level is actually almost three times that declared in the audited accounts on a like for like basis on the previous year when you take into account the additional investments made.
"We are already seeing substantial continuous improvements in the current year which underlines our long-term investment strategy is correct."