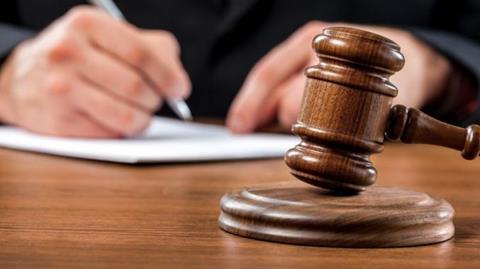 A furniture manufacturer and restricted licence operator has been fined £100,000 after a delivery driver at its haulage yard was struck by a reversing HGV.
The visiting contractor driver had parked at Belfield Furnishings' yard in Ilkeston, Derbyshire and pulled open the trailer curtains for a company employee to load the vehicle.
As he tightened the straps to secure the load, another contractor vehicle entered the yard and struck the driver as it reversed into position.
Derbyshire Magistrates Court heard how the victim was knocked to the floor and his legs became trapped under the wheels of the HGV.
He sustained fractures to his right tibia and left foot, leaving him with reduced mobility, psychological damage and unable to work again.
An investigation by the Health and Safety Executive (HSE) found that controls in the yard were inadequate.
Belfield Furnishings, which holds a licence for 16 lorries and 24 trailers running out of two operating centres in Derbyshire, had not arranged segregation between vehicles and pedestrians to prevent this type of incident occurring.
The company pleaded guilty to breaching the Health and Safety at Work Act and as well as the six-figure fine it was ordered to pay full costs of £18,618.28.
HSE inspector Lindsay Bentley said: "The visiting contractor could have easily been killed.
"This serious incident could have been avoided if basic safe-guards had been in place to keep people and vehicles apart."