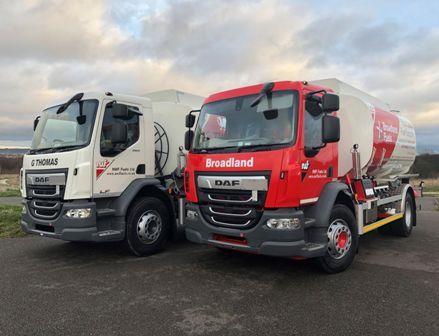 NWF said it had delivered a record year and a materially stronger performance than had been expected at the start of the financial year, despite volatility in the market.
In a trading update, the UK distributor of fuel, food and feed said there had been "outstanding performance" within its fuel division for the year ending 31 May 2022, which had benefitted from short-term volatility in oil prices and periods when the UK market was supply constrained.
It said teams within its 25 depots had focused on maintaining service to existing customers, which at times has involved trunking fuel across the country to meet regional shortfalls and adapting pricing strategies to mitigate exposure to challenging commodity price fluctuations.
NWF described warehouses storing food as being at "an effective operating capacity" driven by significant efficiency improvements and it said that the business had passed on inflationary costs by working closely with its customers.
Its feeds work recovered in performance during the second half of the year and milk price increases had been implanted to ensure farmers were incentivised to keep up production despite higher energy, fertiliser and feed prices.
Richard Whiting, NWF CEO, said the record results were principally due to performance in its fuels division.
"Our depot-based operating model has again proved robust in providing service to local customers, whilst utilising our national supply agreements to ensure we maintain deliveries to all our customers," he said. "We entered the new financial year in good shape with strategic progress continuing and a more stable operating environment for the fuels division."