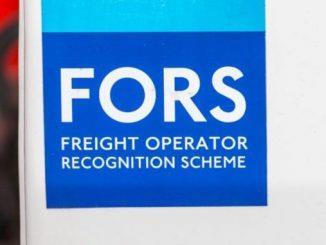 The new FORS standard will add more burden and cost to construction hauliers at an already difficult time for the industry, according to the Scaffolding Association.
The updated standard was due to be introduced last year but was delayed to minimise disruption caused by the coronavirus pandemic.
It will now come into force on 1 July 2022.
The standard sets out the requirements fleet operators must meet if they wish to maintain FORS accreditation and the new version includes a host of revisions in areas such as documentation, regulatory licensing, daily walkaround checks, vehicle safety equipment, working time and drivers' hours and routing.
FORS also continues to focus on drivers maintaining the skill and ability to exercise proper control of a vehicle and to interact safely with others.
As a result, operators must be able to demonstrate robust policies and procedures around driver health and wellbeing including fatigue, mental health and eyesight, and to prevent driver impairment through drugs and alcohol.
Robert Candy, Scaffolding Association CE, said: "This updated standard will add extra burden and cost to construction businesses at a very difficult and challenging time for the industry, however they must act to ensure their fleet operations comply by July 2022.
"I am however pleased, that unlike many other standards and accreditations, that FORS have not overlooked workforce health and wellbeing, an approach that has always been vitally important but only in recent times has become more widely embraced across business and industry".
The newly published standard can be viewed here: https://www.fors-online.org.uk/cms/wp-content/uploads/2021/10/FORS-Standard-V6.pdf