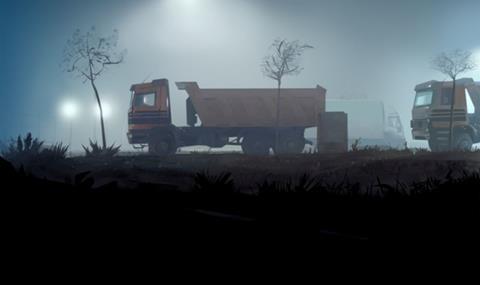 Relaxing cabotage rules for foreign operators in the UK will force more drivers to park up overnight in lay-bys, according to Logistics UK.
HMRC announced this week it was allowing until 30 April 2022 unlimited cabotage movements of HGVs for up to 14 days after arriving in the UK on a laden international journey.
It said that the move would alleviate pressures in the supply chain associated with the current HGV driver shortage.
Logistics UK said it "recognised the need" for the relaxation and that its members supported the move because it would mitigate some of the impacts caused by the driver crisis.
Read more
However, James Firth, head of road freight regulation policy, added: "During the consultation on the new plans, Logistics UK asked that the period of cabotage be for seven, not 14, days.
"By allowing non-UK hauliers to work in the UK for 14 days, the drivers' legally mandated weekly rest will need to be taken in the UK.
"This will increase pressure on the existing allocation of HGV parking spaces, which the government itself assesses as being at least 1,400 spaces short, and will lead to more drivers being forced to sleep overnight on the sides of roads or in insecure locations."
The RHA said earlier this week that the new cabotage rules seriously undermined efforts to recruit domestic drivers and it accused the government of offshoring UK haulage work to continental operators.
Firth said it was vital that the temporary nature of the extension was adhered to, in order to ensure that any competition from non-UK businesses had a minimal impact on GB hauliers.
"We have received a commitment from the government that the arrangements will be reviewed after three months and that there will be increased monitoring and enforcement," he added.