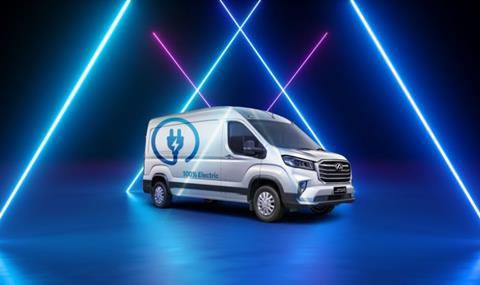 Maxus UK has further developed its dealer network with a dedicated facility in Sandtoft, Doncaster, focusing on its electric LCV ranges.
Northside Maxus joins established bases in Leeds and Bradford and becomes part of the Anderson Group of companies, which includes Northside Truck and Van.
The new five-acre facility offers a full sales and aftersales service and specialises in dealing and processing large fleet accounts as well as normal retail sales.
"The Anderson Group is one of the most respected commercial dealer groups in the UK, and Northside Maxus is a most welcome addition," said Mark Barrett, general manager of Harris Maxus. "It is an exciting partnership for us as Northside Maxus is one of the best when it comes to dealing and processing large fleet accounts.
Read more
"In extending our network, we look for partners with a proven track record, not only in sales and customer service, but in aftersales too. Geographical location is also important as we continue to build nationwide coverage, and we believe Northside Maxus is the perfect partner for our brand and for our customers.
"There will be a big focus on our latest new platform e LCVs, the e DELIVER 3 and the e DELIVER 9, and we are looking forward to seeing more Maxus vans on the road. Despite its challenges, 2020 represented a new era for us in which we can offer our customers even more variety in terms of commercial vehicles."
Added Suzanne Gilbert of Northside Maxus: "We're very excited to be joining forces with a pioneering brand like Maxus, especially at a time when interest in electric-powered LCVs is growing every day. We are proud of this dedicated Maxus facility, designed to enable big fleet orders, and are very happy to be expanding our electric LCV offering and giving local businesses more choice. Our new facility has the ability to process over 200 vehicles per month as well as 120 used vehicles per month, so we are in a great position to manage volume orders in a swift and managed way."