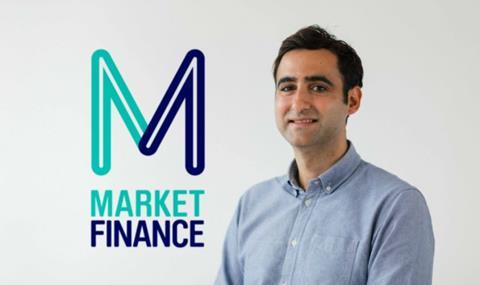 MarketFinance is offering small and medium sized hauliers the chance to apply for its newly launched Flex Loan Scheme.
The scheme offers short-term funding up to £100,000 to small and medium sized business. It operates in a similar way to a credit card or overdraft, with qualifying businesses having a pre-agreed limit of up to £100,000 which they can withdraw at once or in smaller amounts.
Flexible repayment options allow businesses to spread their repayments over three to 12 months based on their working capital needs.
MarketFinance said the Flex Loans are suited to supporting a variety of one-off and ongoing funding requirements such as purchasing inventory, clearing outstanding invoices, upfront supplier payments, investment into sales and marketing, or expanding the team.
Hauliers can also apply, from today, for a Recovery Loan Scheme (RLS) loan from MarketFinance, which has recently gained accreditation as an RLS lender. Loans range from between £50k and £250k, repayable over four, five or six years.
Repayments in the first six months of the term will only consist of interest charges to help businesses as they recover from the impact of the pandemic and the HGV driver shortage.
Anil Stocker (pictured), chief executive at MarketFinance, said: "This funding and our accreditation as a Recovery Loan Scheme lender is testament to the brilliant work everyone at MarketFinance has done to serve UK businesses during a difficult period.
"Adapting to the increased demand from businesses looking for finance online instead of through traditional avenues also drove our profitability this year, which has continued into H2 2021."
Stocker added: "Businesses have been resilient and managed to hold their nerve during one of the most difficult periods in recent history. We were there to help with the CBILS and will do the same with the RLS by offering a simple application process, quick decisions and sending funds to businesses immediately.
"Our fundraise puts us in pole position to do this. We played a key role during CBILS, as one of the first fintech lenders, to help get funds to businesses quickly when they found their applications were delayed and or denied by others. We will stand shoulder to shoulder with businesses and help navigate them through to the full reopening of the economy and beyond."