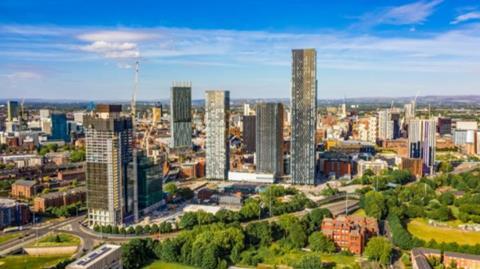 Prime Minister Boris Johnson has dealt a blow to Manchester's Clean Air Zone plans, calling the scheme "completely unworkable".
The attack came after he was asked by James Grundy, Conservative MP for Leigh whether he would intervene in the proposals.
Speaking in the House of Commons, Grundy slammed the scheme as "a congestion charge affecting all 500 square miles of Greater Manchester, including my constituents in Leigh", adding that it is "a job-destroying tax on ordinary workers".
Grundy said: "We all want clean air, but the model proposed by Mayor Burnham is unworkable and economically devastating with charges of £60 per day, per lorry driver."
Responding to Grundy's question, Johnson referred to his time as Mayor of London.
He said: "I know from my own experience how vital it is when you're trying to clean up air in a great city that you do not unjustly penalise business and small business.
Read more
"It's become clear that the scheme proposed by the Labour Mayor (Andy Burham) in Manchester is completely unworkable, would do more damage to businesses and residents in Manchester. So we must find an alternative that doesn't punish local residents."
Johnson added that environment secretary George Eustice, who is set to deliver a response to the plans shortly, will be "saying more about this in the coming days".
The RHA welcomed the Prime Minister's response. In a statement, it said it is continuing to lobby against the scheme.
It added "Events are moving fast on the Manchester CAZ. During this week, we have lobbied the Mayor, all the MPs who sit within Greater Manchester, the leaders of the Greater Manchester councils, and George Eustice to ask that HGVs and coaches are not subject to charges from May 2022. We have also asked to be included in any review undertaken by the Mayor and central Government.
"In our correspondence, we have made clear that we support effective, proportionate and fair clean air measures that make upgrading to cleaner vehicles easier. We have also put forward alternative solutions ranging from targeted action on localised pollution "hot spots", delaying the CAZ until the vehicle supply market has recovered, through to linking compliance to the Euro-5 standard.
"We now await to see how DEFRA will respond, and we will update members on developments as they occur."