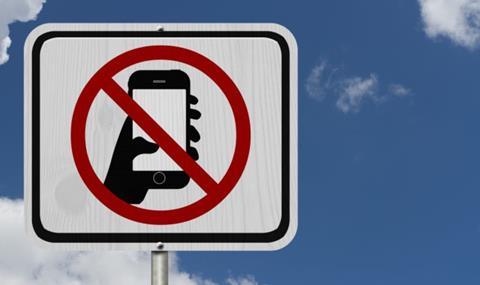 A lorry driver who crashed into a Canadian millionaire taking part in the London to Brighton Veteran Car Rally told a jury he did not think tapping a mobile phone to make a call while driving was illegal.
Michael Black, 52, was driving his tipper lorry in the third lane of the M23 southbound when his truck smashed into the back of a 1903 Knox car, killing the driver, 80-year-old Ronald Carey.
Carey and his wife Billi had taken a wrong turn during the rally and had ended up on the M23 near Hooley in Surrey. They were driving at 20 mph in the third lane when the crash just before 10am on 3 November.
Black, of Crawley, West Sussex, denies one count of causing death by dangerous driving and another of causing serious injury by dangerous driving.
Guildford Crown Court heard yesterday (15 November) that Black had been trying to make a phone call to a friend listed as "Richie" on his phone just before the collision.
Black said he had tapped his phone screen to place a call before the accident, which happened as Carey drove his 116-year-old Knox at around 20mph in the third lane of the M23.
Black said: "I actually thought it was alright to tap it [his mobile phone]. I did not think that it was any worse than touching a stereo. I am not saying that it is alright, but I just tapped the phone."
Asked if he was denying he had done anything wrong, Black became emotional and added: "That is not true. I am sorry that is not true.
"Obviously someone has passed away and I have to live with that for the rest of my life and I can never undo that and I have got to live with that every day of my life.
"I am not saying that I did not do anything wrong. Obviously I hit the car, which was wrong but unfortunately I did not expect to come across a vehicle doing 20mph in a four-lane motorway with a 70mph limit."
Black also told the jury that the sun glaring off the damp road in front of him made it harder for him to see the unusual looking Knox in front of him.
He said: 'The use of my mobile phone was not distracting me. The sun was bouncing off the road and that was a distraction. It was not the sole reason but it was part of the reason.
"The next thing I remember is having a slow-moving car in front of me and try to brake and swerve to avoid that vehicle."
Judge Patricia Lees heard that Black had twice taken part in police advanced driving courses and previously worked in law enforcement with Her Majesty's Revenue and Customs (HMRC).
Guildford Crown Court heard that Black had been driving his Scania tripper truck for about two months and had held an HGV licence for more than 15 years. Black said: "In a truck, you drive on your mirrors more than out of the windscreen because there is so much going on behind you."
Prosecutor Scott Brady told the court that Carey and his wife Billi had just taken a wrong turn in their small open top 1903 Knox Runabout, ending up on the busy motorway.
Brady told the jury that the veteran car was in the third lane with Black's tipper truck directly behind them, when the collision occurred, which killed Carey and left his wife with multiple injuries which she survived.
He added: "If Black had been keeping a good lookout this accident would not have occurred. He was not keeping a good lookout because, in his own words, 'I wasn't looking, I looked down and they were there.' "
"He said he wasn't keeping a good lookout because he was distracted by a phone call he was trying to make to a friend. He was certainly making a phone call at the time of the collision and he admitted as much, in a police interview.
"He said it was 'ringing, ringing, ringing and it did not connect and I impacted with the vehicle.' "
The trial continues.