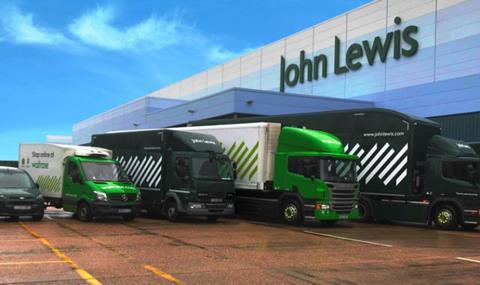 Two more retailers are offering financial incentives to HGV drivers in an effort to retain staff and attract entrants to a sector desperately short of resource.
The John Lewis Partnership said it was increasing annual salaries for its HGV drivers by up to £5,000 a year and offering "welcome payments" of £1,000 to employees with C+E licences starting before November.
It said from 8 August, HGV drivers employed by John Lewis and Waitrose will receive a pay rise of around £2 an hour in their base pay across all its distribution sites.
Poundland said it would cover the costs of getting an HGV Class 1 licence, in order to help rigid drivers move up to driving artics.
Read more
It also said its training package included a £1,000 bonus payment for new and existing drivers at its three distribution centres in the West Midlands, Essex and Greater Manchester, followed by a second £1,000 bonus in January for those working between October and December.
Mark Robinson, John Lewis Partnership supply chain director, said: "There's never been a better time to get behind the wheel for Waitrose and John Lewis.
"We're responding quickly to the national driver shortage by ensuring our drivers are paid competitively and by investing in training for the future."
Poundland logistics director Tim Goalen said: "We're continuing to invest in our distribution teams to keep operations running smoothly.
"Funding the costs of getting a HGV Class 1 licence helps drivers get in the career fast lane, with more employment opportunities and higher earnings potential."