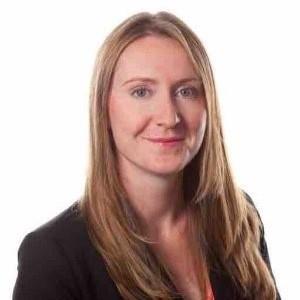 Logistics firms need to diversify their workforces by fishing in a wider range of talent pools if the industry is to solve its skills crisis, Lynn Brown (pictured), recently appointed HR director of XPO UK and Ireland, told the Motor Transport Future Transport workshop at the CV Show on September 1.
Brown said that one positive outcome from the Covid pandemic was that the supply chain was showcased as key workers. "This is a selling point we should communicate when we are out there talking to possible recruits," she said. "Demand for goods was constant throughout the pandemic though the rise of ecommerce has seen a shift from B2B to B2C."
This also meant that the skills logistics firms needed to succeed were also changing as they invested in more technology in their warehouses and vehicles. The industry had also become very "data hungry" but Brown questioned whether it had the right skill sets to "interpret that data and put it to good use".
XPO has already taken steps to diversify its workforce and Brown was proud to report that across the business the split between male and female workers was now equal – though not among the HGV driver pool.
XPO has several partnerships with external bodies to help it recruit a more diverse workforce, including JobCentre Plus, the Ministry of Justice to recruit ex-offenders and the Ministry of Defence's Career Transition Partnership to bring former military personnel into logistics.
It also employs 90 apprentices across the business in a variety of roles and these have been successful in attracting people from different backgrounds including former ambulance drivers and office workers.
"It is important to create an environment open to people from all kinds of background to build an enriched organisation," Brown said.
These include ethnic minorities, the LGBTQ community and the disabled. XPO has also developed a returners programme to help women transition back into their careers after maternity leave or a period away from the business raising children.
The company has also invested heavily in online training through the XPO University and Brown said she was amazed at the resources available to help staff develop work-related skills or their own personal professional development. "It encourages a learning culture which will be even more important as we recruit a more diverse workforce," she said. "Diversity will be key to unlocking the skills challenge and filling the vacancies in the industry."