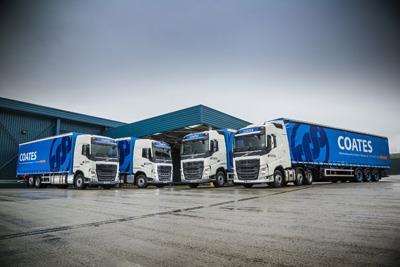 Distribution and warehousing group HW Coates increased turnover by 38% in 2022 as it continued with its long-term focus on the storage and transport of packaged chemicals.
For the year ending 31 December 2022 it reported revenues of £67.4m, compared to £48.8m the year before.
Pre-tax profit also increased, by 4.6% to £25.8m (£24.7m).
In its business review, HW Coates, whose subsidiary undertakings include The Hazchem Network, Abacus Transport and the now-dormant Rase Distribution, said: "The macroeconomic background in which we operate was neutral in 2022, with a continued rebound in GDP balanced by increased cost pressures.
Read more
"This fed through into our business where both volumes and costs were higher. There is no certainty that such conditions will continue.
"Of factors more under our control, we face the risk of loss of customers. This would have the effect of reducing sales and so profit.
"We aim to mitigate this risk by providing a good service and keeping customer accounts under review."
On 1 November 2021, the trade, assets and liabilities of Rase Distribution were hived up to HW Coates and it has now ceased trading and remains dormant.