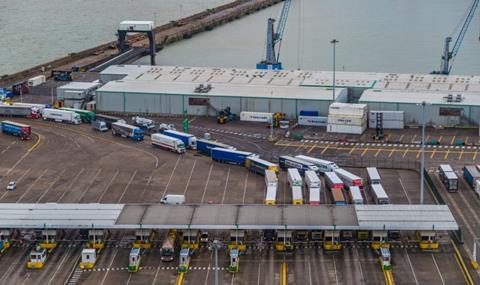 Post-Brexit import checks on goods arriving from the EU will not be introduced this year, resulting in a mixed response from businesses.
The government said Russia's invasion of Ukraine and the rise in global energy costs had had a significant effect on supply chains still recovering from the pandemic.
As a result, it said it would be wrong to impose new administrative requirements on businesses, who could pass on the costs to consumers.
Instead, the remaining controls will come into force at the end of 2023.
It is the fourth time the checks have been delayed.
Read more
Logistics UK said it understood the government's reasoning, but that businesses needed stability, clarity and certainty: "It should not have taken years of wavering on the nature of checks for these goods and changing deadlines for their implementation," said Sarah Laouadi, Logistics UK head of international policy.
"The government's wavering approach comes at the cost of logistics businesses who have invested time and money preparing for the introduction of checks – that were postponed four times over the years – before the decision to take a different approach was reached."
The Federation of Small Businesses (FSB) said the imposition of full import controls this summer would have meant heaping more burden on firms already wrestling with new trade rules and rising operating costs: "This move will give them more time to prepare for future changes and reassess supply chains," said FSB national chair Martin McTague.
"Over the long-term, the government should do its utmost to minimise trade friction with regions all over the globe - increasing the threshold at which import tariffs kick in, and putting small business chapters at the heart of all new free trade agreements."