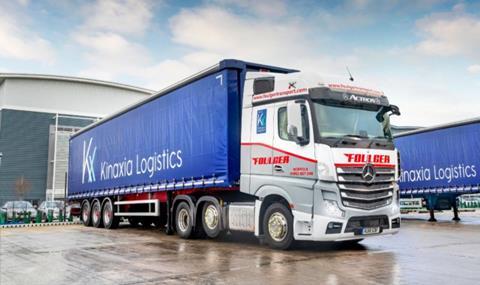 Kinaxia subsidiary Foulger Transport has sealed a deal to provide customs clearance, warehousing and distribution services across the UK to French baby product retailer Babymoov.
The deal follows a restructuring of its distribution strategy, following Brexit, which sees the French retailer no longer storing all of its goods for the UK in France for direct distribution.
Instead the French company is now using Foulger Transport's 68,000 sq ft warehouse at the haulier's headquarters in Snetterton, Norfolk.
Read more
Simon Winskill, Babymoov's UK business unit director, said: "It was imperative for our business to find a professional warehousing and logistics partner to handle Babymoov's distribution throughout the UK and Ireland, not only to improve our lead times but also to help overcome the new challenges brought about by Brexit."
Vanessa Hope, Kinaxia sales and marketing director, added: "We are delighted to work with Babymoov because we are able to offer not only our core services and expertise in warehousing, e-commerce fulfilment and transport, but also customs clearance for UK imports, export and parcel distribution, business-to-business and business-to-consumer."