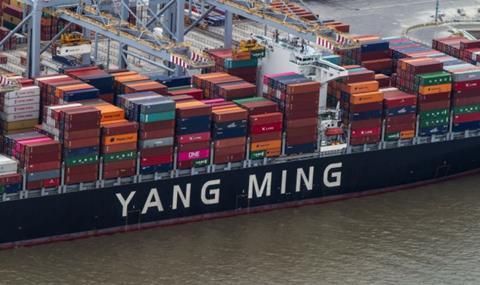 Rainham's Forest Freight has spied a business opportunity caused by a mass build-up of containers at nearby DP World London Gateway and is offering a new service bringing them back to its depot.
The premium container haulage service collects customers' freight from the port before they are transported the 10 miles to its site where they are unpacked and re-packed onto curtainsiders for onward delivery.
The haulier said it can make multiple trips to the port each day, helping to keep goods moving and reducing rental costs.
A lack of qualified drivers has impacted freight entering the country, with containers mounting up at ports and resulting in daily rental fees for storage.
But Forest Freight said its 60-strong fleet of curtain sider trucks and dedicated HGV drivers means it can guarantee customers a two-to-three day turnaround on port-to-destination deliveries.
Alex Saltwell, projects director, said: "At Forest Freight, we are always looking for ways to innovate and support our partners in their most difficult periods.
"It's our hope that this new container delivery model will ease congestion at London Gateway and provide a viable, cost-effective option for businesses that need to get their consignments out of port quickly."