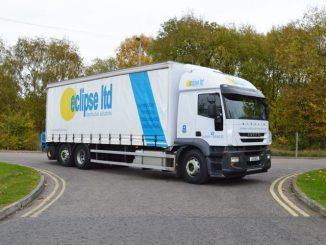 Eclipse Distribution Solutions collapsed because it failed to convince the traffic commissioners it had sufficient finances for its fleet size, resulting in the revocation of its licence according to the administrator.
The Burton-on-the-Wolds haulier ceased trading on 28 October 2022 with 41 employees losing their jobs after the traffic commissioner's office gave notice it was removing its licence authorisation for 35 HGVs and eight trailers.
The company had traded from its base near Loughborough for more than 30 years and provided haulage, logistics and delivery services to customers across the country
In a report to creditors, insolvency specialist Armstrong Watson said the loss of its operator licence was "the culmination of discussions with the traffic commissioner to resolve certain compliance issues.
"The company had instructed legal advisors regarding the matter and believed that a final step towards resolving the issues was demonstrating that the company held sufficient funds per vehicle," it said.
Read more
"The directors believed they were capable of demonstrating this, ultimately to no avail."
The report added that Eclipse's directors calculated that the company's revenue was 85% reliant on its licence authorisation.
In 2021, private equity firm Winch & Co said it had purchased Eclipse Distribution from former owner David Ash as part of a "mandate to find logistics and distribution businesses by which it will grow its group".
The administrator's report said: "The transfer of shares on 22 October 2021 was transacted via a share purchase agreement between David Robert Ash and Winch & Co Investments.
"The company [Eclipse] provided a guarantee for deferred consideration of £400,000 supported by a debenture dated 2 November 2021."