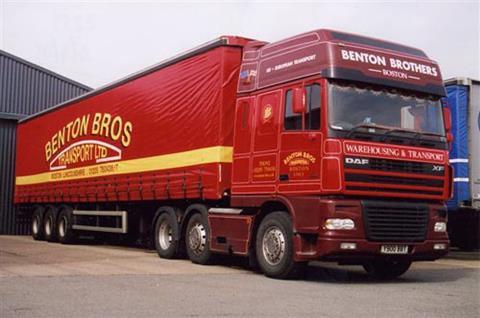 Benton Bros (Transport) reported a £190,000 pre-tax loss last year as the Lincolnshire haulier faced increased costs.
However, turnover at the Boston firm was up 1.4% to £11.8m in the year ending 31 January 2022 and it made an operating profit of £218,000, although this fell from 2021's £469,000.
MD Martin Benton was unavailable for comment, but in the company's business review it said: "The directors are pleased with the trading results even after the rise in fuel costs.
"The company operates in a challenging climate in which the price expectations of our customers have to be balanced against inflationary pressures, particularly in relation to fuel prices."
Benton Bros runs HGVs under two operating licences, with 60 lorries and 120 trailers authorised in Immingham and 68 lorries and 131 trailers running out of its Boston depot.