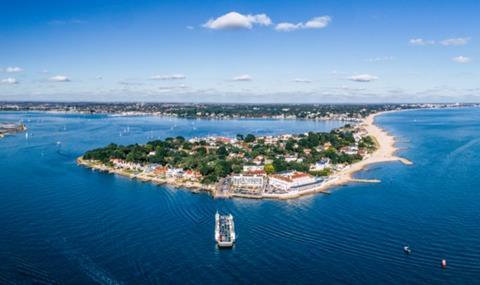 A new "Brexit Buster" freight route linking Poole in Dorset to Tangier in Morocco, is about to see its first shipment arrive in the UK this week.
The new route, operated by United Seaways, aims to avoid Brexit red tape imposed on goods arriving via Europe, as well as reducing road emissions.
The roll-on roll-off freight service runs once a week and cuts journey times to and from the UK to Morocco from six to three days.
Its first shipment of 100 loads of organic seasonal fruit and vegetables is shortly scheduled northbound. The route will mainly transport dry and refrigerated freight.
The new freight route has been two years in the making. Captain Brian Murphy, marine and port director at Poole Harbour Commissioners, said: "The Port of Poole has been working closely with United Seaways to get this 'Brexit Buster' service up and running.
"The service will provide a greener and more time efficient option for importers and exporters from both kingdoms and we look forward to receiving the first shipment from Tangier shortly."
Nigel Jenney, chief executive of the Fresh Produce Consortium, has welcomed the new freight route. He said: "I anticipate a strong demand for this new direct roro service. The route offers a rapid service and avoids the additional tariff complications of trading via the EU since the beginning of the year.
"At this challenging time, It's very welcome alternative to the increasing complexity of trading with Europe."