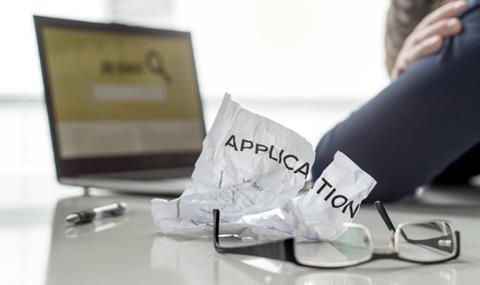 Transport and logistics firms could be missing out on top talent due to complicated application processes, new research has found.
Business management software specialist The Access Group, has published its Recruitment and Resourcing Index, after analysing 20 industries to find out which ones offer candidates the best experience when applying for new jobs. The lower the index score, the worse the experience.
The index was compiled using different metrics – including user-experience of careers pages, the number of questions on an application form, and whether candidates can apply via LinkedIn or need to send a covering letter. The higher the score, the better the candidate experience.
The warehousing and distribution and transport and logistics sectors were found to be two of the most likely industries to struggle to recruit top talent, due to their "arduous" recruitment processes, the research found, coming in seventh and eighth respectively in a list of the ten worst performing sectors.
Accounting and finance was the lowest scoring sector, closely followed by automotive and building and construction. At the other end of the scale, topping a list of the top ten industries providing the most seamless candidate experience, was retail and commerce, followed by homeware and interiors, and the tech sector.
The findings come as the British Chambers of Commerce latest Quarterly Recruitment Outlook (QRO) found that 80% of UK businesses have reported difficulties in recruiting – down just 2% from the 'highest level of recruitment difficulties on record' last year.
Julia Harvie-Liddel Access Group head of recruitment, said: "In today's competitive jobs market, organisations cannot afford to risk losing candidates at the final stage because of poor experiences with their website and arduous application forms.
"The good news is that with a few improvements, employers could see a vast improvement in the number of people who complete their application form.
"Make sure your careers pages or microsite is performing well from a technical perspective. Like customers, candidates will be put off by sites that are slow to load or don't display properly on a mobile, so ask your digital team to check its Core Web Vitals (CWV). Just as important is updating your website with the latest roles and engaging content – everything from rewards and benefits to company life."