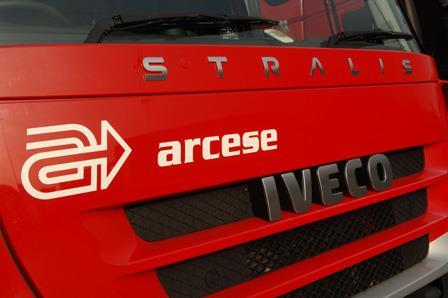 Pre-tax losses at Arcese UK mounted up last year, as the Tilbury and Daventry-based business saw an initial recovery towards the end of 2019 stall as a result of the Covid-19 pandemic.
Latest results for the European and domestic logistics firm showed that turnover fell 16% to £19.3m in the year ending 31 December 2020.
It recorded a pre-tax loss of £1.3m (£985,000).
In a business review, the company said it experienced a "marked change" during the first half of 2020, with overseas lockdowns significantly reducing the demand for shipping services between the UK and EU, which was then amplified by UK restrictions.
"Thanks to its wide-ranging client portfolio across a spread of vertical markets, the business did manage to safely operate through the pandemic, albeit at lower levels to that normally experienced, equating to lower revenues against a fixed asset element equating to the negative result," it said.
"However, the business is well positioned for the future, has an improved gross margin year on year and a firm control on both fixed and variable cost."
Arcese UK added that there were signs of an improvement at the end of last year, with some of this created by the stockpiling by clients in preparation for Brexit, plus the introduction of several new corporate accounts.
"The outlook is relatively buoyant for 2021 and beyond as the company continues to strengthen its UK position in the post-Brexit world, offering a wider range of services and protecting and improving its operating margin," it said.