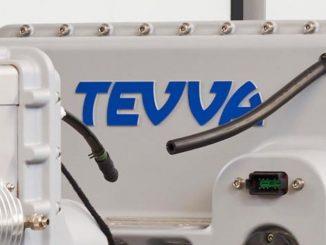 UK electric truck company Tevva has told HGV operators to speed up plans to decarbonise their fleets after a new UN scientific report warned that climate change, triggered by human activity, will lead to increasingy heat waves, droughts and flooding.
Prime Minister Boris Johnson said the report - published by the Intergovernmental Panel on Climate Change (IPCC) - made for "sobering reading" but hoped it would be a "wake-up call for the world to take action now, before we meet in Glasgow in November for the critical COP26 summit".
Scientists warned the findings of the report, the first major review of climate change since 2013, were "a code red for humanity" but added that there was still hope that the situation could be eased by radically cutting global carbon emissions.
Read more
"The reality set out in today's IPCC report is stark and every industry needs to accelerate its decarbonisation strategies in an effort to rapidly stabilise rising temperatures," said Tevva sales and marketing director David Thackray.
"With heavy goods vehicles (HGVs) currently accounting for circa 18% of road transport emissions in the UK, it is critical that fleet operators step up their plans to transition to zero-emission trucks and the good news is, effective solutions which do not compromise on economics or range, such as Tevva's, already exist to help the industry play its part in this global fight against climate change."