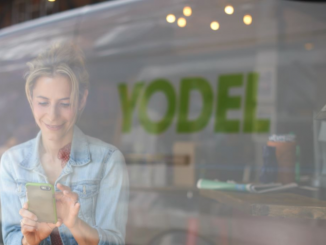 Parcel broker Whistl said it would be offering its Whistl Parcels and Parcelhub customers Yodel's Xpect Mini and Medium two-hour delivery window services following a successful trial.
Xpect Mini covers parcels up to 45cm long and weighing up to 3kg, with the medium service for parcels up to 90cm long and up to 17kg in weight.
The two new services join Yodel's Xpect Large and Extra-Large options.
Read more
Steve Marjoram, Parcelhub MD, said: "Following positive feedback from customers who have trialled the new Yodel small parcels two-hour delivery slot service, we are delighted to be able to roll it out to both our Parcelhub and Whistl Parcels customers.
"Our ambition across our portfolio of parcel brokerage services is to ensure that we can scale the benefits typically only available to large volume customers via Parcelhub so that smaller volume customers are able to meet the increasingly specific delivery demands of the consumer."