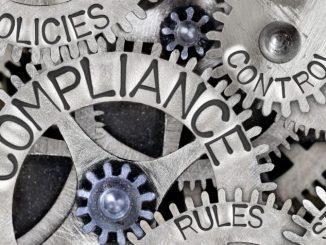 The Earned Recognition and Mission Zero accreditations for TfL contracts are not comparable to the Fleet Operator Recognition Scheme (FORS), despite TfL recently recognising them as equivalent, according to FORS concession director Ian Henderson.
Henderson made the comparison this week in response to Transport for London's (TfL) disclosure that it will recognise Earned Recognition and Mission Zero accreditation as equivalent to FORS for transport operators pursuing compliance with TfL's Work Related Road Risk (WRRR) initiative.
Previously FORS held a monopoly on WRRR compliance as the only industry accreditation accepted by TfL.
Fleet operators can now use Mission Zero to demonstrate contractual compliance where FORS Silver is specified by TfL, either on existing WRRR contracts, or when tendering for them.
In addition, the DVSA's Earned Recognition scheme's recently launched TfL module also gives Earned Recognition operators the right to bid for construction, logistics, freight, and passenger transport contracts in the capital.
Henderson welcomed the additional accreditation schemes but said operators would benefit from "a substantially greater benefits package with FORS", as well a complete upgrade of its FORS practitioner programme planned for this year.
He said: "Any move to raise safety, efficiency and environmental standards on our roads is a very good thing.
Read more
"The more that commercial vehicle operators seek to self-improve, the better, and TfL's commitment in this regard is to be supported.
"However, even just a cursory glance at the relative size, scope and service offering currently available to operators will reveal that FORS is the industry's principal accreditation scheme; the first choice for operators looking to boost efficiency, and, crucially, to nurture a safety mindset that can definitely bring tangible benefits. Alternative schemes aren't comparable in this respect," he added.
FORS, which was launched in 2007, has over 4,700 accredited operators, with a combined fleet of 94,000 vehicles on its books. It offers 30 training courses and in 2022 delivered 130,000 eLearning modules.
Henderson added: "I would ask operators to look at the benefits of each scheme before signing up and they will very quickly see that there exists a substantially greater benefits package with FORS, to the extent that is a unique proposition for operators.
"Having 15 years of growth behind us, FORS has established rock-solid foundations. In 2023, accredited operators will see processes being simplified, with real improvements implemented elsewhere.
"At the heart of our quest is to deliver best practice. Our comprehensive FORS Professional training portfolio is arguably the most complete training resource currently available for drivers and fleet managers.
"Training content is being revised and updated, while our FORS Practitioner programme is receiving a complete upgrade. There's much to look forward to in 2023."