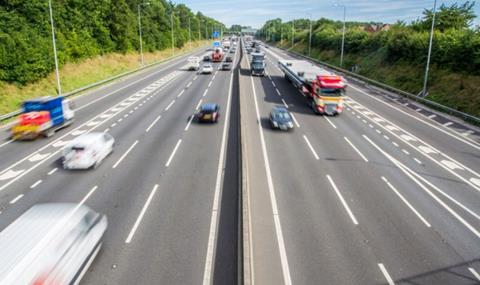 In the latest issue of Motor Transport, Lesley O'Brien, a director with Freightlink Europe, suggests the time has come for the government to regulate driver agencies to raise standards.
The call follows substantial rises in agency rates, driven up by the driver shortage crisis, the IR35 tax reform and the introduction of pay parity last year.
Here, leading figures from the transport and logistics sector give their reaction...
Charlie Shiels, CEO, ArrowXL
Regulation rarely helps anyone. We spend many millions of pounds with quite a few agencies. A number are highly professional and there is a real win-win mentality with a proper partnership approach.
The frustrating agencies carry out minimal vetting and the calibre of person put forward can be an issue. We have high standards, others are greedy and looking to profiteer at every opportunity. It's a 'bums on seats' approach. For them, it's all about the margin and making as much as possible as quickly as possible.
That said, the market is tough and there is a lack of available good people, for us or the agencies.
Moreton Cullimore, MD, Cullimore Group
We just don't use agencies - they cannot provide any drivers that have any experience in the sort of HGVs that we have in terms of construction supply trucks. When we have spoken to them they are extremely expensive and don't provide what we are looking for.
Any professional body should be regulated and held to a certain professional standard the same as any other transport business. There should be a level playing field when it comes to this sort of thing.
Kevin Buchanan, group CEO, Pall-Ex
Driver agencies have a wide range of levels of professionalism. The very best are a useful support when an urgent or short-term need occurs. The very worst are probably not businesses that should be allowed to operate, especially if you consider they can make a big impact on the professional standards of an operator.
Agency drivers now get most of the benefits that full-time paid employees get, but are often not accountable for their poor on-the-job performance as they move from one short-term role to another. On this basis, more regulation is probably a good thing. We certainly saw a greater level of misconduct from more agencies through the worst of the driver shortages last year.
Andrew Malcolm, CEO, Malcolm Group
Agencies should be regulated because they profiteer out of our industry, especially when there is a shortage. Last year we rejected more drivers than before as they didn't pass our induction process. Too many had limited or no experience. We also found it difficult to retain drivers as most are listed with multiple agencies and chase whoever is paying the highest rate. Ideally we only rely on agencies for planned holiday/absence. For our sector, the cost of agency drivers and recovery doesn't work medium term.
Bob Terris, chairman, Meachers
The driver shortage situation is easing and this will reduce our use of agencies. All the agencies we use are given specific descriptions of our needs and all drivers provided to us have to go through our induction programme prior to supply.
Agencies should be regulated to ensure that they meet the same level of compliance expected from operators. We have also experienced a reduction in prices from
the agencies as the situation eases.
Mike Parr, MD, PML
Regulating agencies would certainly be appropriate. Currently there is no industry regulatory body so anyone can set themselves up to offer HGV drivers without any checks.
We tend to use agencies more as a 'distress' purchase, to fill a staffing requirement. Any agency that we do use, we always run our own checks. We tend to work with a handful that we know really well – and who we can trust. We insist that all candidates are criminal record checked and we ask for a five-year employment history.
The pros of working with an agency include expenditure of less management time in sourcing applicants and screening, access to a wider pool of applicants and flexibility – the ability to upscale the number of drivers employed to accommodate seasonal spikes. The cons are that this is a more expensive route, so we prefer to recruit and employ direct.
We've found that latterly, drivers prefer to work on a PAYE basis employed by PML. It's less hassle, they get paid holidays and sick pay and other benefits.