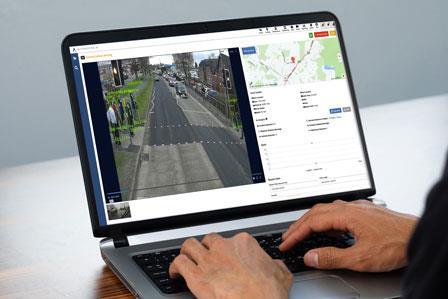 VisionTrack has launched an AI-powered, post-analysis software solution that assesses vehicle camera footage, which it said could help dramatically reduce road deaths and injuries.
The telematics firm said the cloud-based Notification, Analysis and Risk Assessment (NARA) software saved time, costs and lives by providing risk intervention and accurate incident validation.
"NARA proactively removes false positives and monitors driver behaviour, without the need for human involvement," said Richard Kent, president of global sales at VisionTrack.
"With traditional video telematics solutions, commercial fleets can be experiencing hundreds of triggered daily events, so this will enable them to deliver more efficient working, whilst not compromising on road safety."
The company said NARA represented "a huge step forward" for video telematics, because it used computer vision models with sensor fusion to assess footage of driving events, near misses and collisions.
VisionTrack said that during the testing phase, an 1,100-strong logistics fleet was found to be generating on average 2,000 priority videos a week, which would typically take someone over eight hours to review.
According to the company, NARA reduced this time to just minutes.