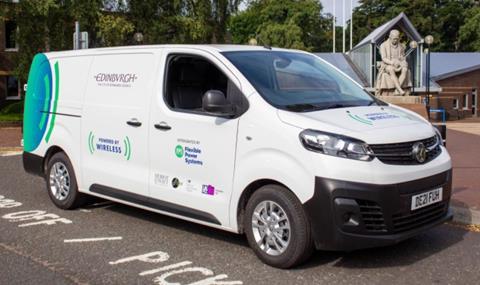 Modified Vauxhall electric vans, capable of being charged up wirelessly, have taken to the streets of Edinburgh in a groundbreaking trial.
The vans are fitted with a slim charging pad on the underside and can be charged up in less than an hour simply by parking above electric pads with no need for cables or plugging in.
The £1.6m project is being led by Flexible Power Systems (FPS), in partnership with the City of Edinburgh Council and Heriot-Watt University.
FPS said wireless charging removes barriers to electrification, including numbers of chargers needed, time required and space in depots.
James Derby, FPS chief engineer, said: "There has to be electrification of vehicles in future, we can't go on burning fossil fuels.
"Wireless is now part of the mix of advanced charging technologies we can offer fleets adopting EVs."
The trial runs until April 2022.