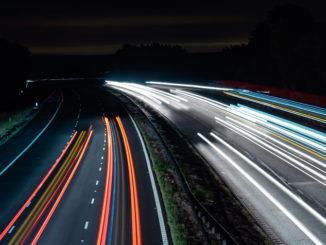 Operators and industry trade bodies have reacted with dismay to news that the government will continue to relax working hours until 8 August in an effort to ease the current driver shortage.
A DfT statement said: "In response to pressures on local and national supply chains, the DfT has introduced a temporary relaxation of the enforcement of the retained EU drivers' hours rules in England, Scotland and Wales.
"The temporary relaxation of the rules reflects the exceptional circumstances stemming from a shortage of heavy goods vehicle (HGV) drivers causing acute supply chain pressures."
The rules allow an increase to the daily driving limit from 9 hours to 10 hours with one of 11 hours (allowed up to twice in a week), or the requirement to take a regular weekly rest period of 45 hours in a two-week period with an alternative pattern of weekly rest periods, and an increase to the fortnightly driving limit from 90 hours to 99 hours. This enables two consecutive reduced weekly rest periods to be taken.
But Kate Lester, founder and chief executive of Croydon-based Diamond Logistics, described the extension as "utter stupidity"
"Drivers are already overworked and exhausted," she said. "The answer is not to work the key workers into the ground – it's to recruit and retain new ones.
"In the short term, government should allow EU truckers to return and stop the DVLA's testing bottleneck.
"In the medium term, they should offer grants for future drivers for their training, improve driving conditions to attract and retain more into the industry and tackle diversity in recruitment.
"You cannot just ask drivers to work more. Accidents will happen. This has as much forward thinking as Smart motorways to stop congestion."
Read more
Logistics UK head of road freight regulation policy James Firth agreed that the announcement will heap more pressure on drivers who are already stretched to the limit.
"Government has ignored the industry in deciding to relax these road safety laws," he said. "The current workforce cannot be expected to fill the gaps created by the current skills shortage. The road freight industry vehemently opposed the extension of these vital road safety laws, yet the government has ignored the will of those who will be most affected by the changes.
"The industry needs a longer-term solution to the recruitment of drivers – including temporary visas for EU workers to cover the gaps while new recruits can be trained, and interest free loans for those wishing to enter the market – not a stop-gap measure that will heap more pressure on existing workers. The relaxation of drivers' hours should only be used in an emergency situation, when a foreseeable end date can be identified – or is the government suggesting that the current shortage of drivers will be resolved by 8 August?
"Existing drivers have been working flat out since the start of the pandemic, and this could be the final straw for many of them," Firth added. "Instead of trying to paper over the gaps, government should be working with industry to produce a plan to support moving drivers through the current bottleneck of HGV driving tests and support potential new entrants to the industry with the expensive process of acquiring a professional driving licence.
"Industry met with transport and work & pensions ministers to discuss the situation on 16 June but no plan has been forthcoming to date. Extending working hours is untenable and not the solution to the wider issue. Logistics businesses need and deserve answers, not wallpapering over the problem."
The RHA agreed that the announcement fails to address the underlying issues which require a package of measures to fix.
RHA chief executive, Richard Burnett said: "We oppose wholesale extensions to drivers' hours as we believe they can be counter-productive by making the job less attractive. Loading more hours on to drivers that are already exhausted is not the answer – the problem needs more than just a sticking plaster.
"Ministers should be mindful that road safety is the reason HGV drivers' hours are limited. Relaxing them should only be used as a last resort to resolve short-term issues that cannot be addressed in other ways.
"We have offered ministers a range of short-, mid-, and long-term solutions in our 12-point plan to tackle the crisis, including better support for training and apprenticeships, improved on-road facilities, and temporary visas for overseas drivers.
"It should be recognised that the industry is seeing driver pay rates increase as the shortage gets worse. In many cases these rises are substantial. Suppliers and retailers should be prepared for these additional costs to be passed on."
Added FleetCheck MD Peter Golding: "We read with some concern about the government's plans to potentially extend driver hours as a result of driver shortages. The current rules were introduced to tackle the problem of driver fatigue leading to serious accidents and there is already a 10-hour exemption allowed, so we would hope this relaxation would only be applied in the most extreme circumstances where delivery failures might lead to critical situations.
"We certainly don't believe it is a good idea to extend driver hours to make non-essential deliveries, for example. We plan to work with our software user base and the tacho companies with which we interface to ensure that, where the relaxation is applied, it is done so in as structured and responsible a fashion as possible."