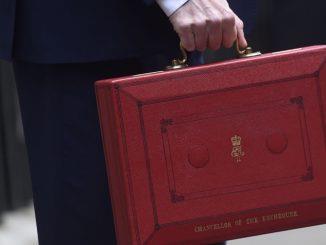 The RHA has welcomed moves to help the transport and logistics sector contained in the government's Autumn Budget which it said were "campaigning wins for the organisation".
However, Logistics UK said its concerns over inadequate HGV parking facilities had not been fully addressed, while the BVRLA said fleet operators needed far more clarity over the government's Net Zero Strategy.
Measures announced by chancellor Rishi Sunak today (27 October) included a continued freeze on fuel duty, which remains at 57.95p per litre, and new investment in roadside facilities of over £32m.
The HGV Road User Levy will also be suspended for another year, along with Vehicle Excise Duty.
RHA MD for policy and public affairs, Rod McKenzie said: "These are very welcome measures for the UK's hard-pressed haulage industry already battling chronic driver shortages and other substantial challenges to maintaining the efficiency of the nation's supply chain."
Referring to the new investment in roadside facilities, McKenzie said: "This is a major victory for our demands that truckers need better facilities. Somewhere safe to park with good toilet and washing facilities is vital. It is crucial that the government continues to work with the industry to improve conditions as this will also act as an encouragement to potential truck drivers, particularly women.
"Clearly, we need to see the detail of how the money will be used and in which areas, but it's certainly a welcome start."
Logistics UK chief executive David Wells also welcomed the news on extra parking facilities but added: "As the government's own figures estimate, there is currently a shortfall of more than 1,400 spaces nationally so there is still more to be done. The business group will remain in close contact with government on this issue, to ensure that the spaces needed are finally delivered, after more than three years of promises which are yet to be fulfilled. This is vital to acknowledge the contribution which HGV drivers make to the UK's economy and help industry attract new recruits to the sector."
Logistics UK gave a more upbeat assessment of the continued freeze on fuel duty, which policy director Elizabeth de Jong said would enable businesses to make the switch to alternatively fuelled vehicles more smoothly.
"The impact of the pandemic on the economy, and our industry in particular, has made vehicle replacement planning particularly challenging," she said. "The logistics sector traditionally runs on extremely narrow margins, with limited amounts of money available for vehicle purchase – so the removal of uncertainty over fuel duty levels for another year will give our industry time to plan vehicle replacements more effectively.
"It is encouraging to see many Budget announcements which will help business operations in our industry," she added. "The freezing of HGV excise duty and the extension of the suspension of the HGV levy for a year will make the operation of vehicles more cost effective. In addition, the continued investment in road and rail infrastructure, as well as in customs and transit arrangements is welcome news which will help goods move smoothly."
The RHA hailed new government investment in zero-emission HGV technologies, adding that it was important that the industry had a clear understanding of how these technologies can apply to the diversity of HGVs which exist. It said it looked forward to working through the detail to inform the sector's ability to plan.
However, BVRLA chief executive Gerry Keaney claimed the chancellor had "missed an opportunity to give the industry essential clarity when it is most needed".
"At a time when the uptake of electric vehicles is ready to accelerate, the silence around areas such as benefit in kind tax rates is deafening," he said. "This only grows fears that rates will be drastically increased down the line.
"BVRLA members had clear asks for this Budget. The chancellor has failed to give tangible details on these asks, meaning that questions remain over what the government's plan is. The Net Zero Strategy last week marks a very positive step in the right direction; what we needed in today's Budget was more detail. Instead, we have been given headlines that offer no clarity, no foresight and no confidence."