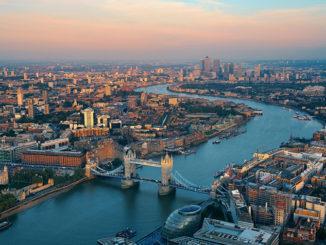 London's Ultra Low Emission Zone (ULEZ) will be expanded to cover all the capital's boroughs up to the existing LEZ boundary from next August.
Setting out his next steps to tackle the threat of air pollution, the climate emergency and congestion, the mayor of London Sadiq Khan said the ULEZ had already reduced roadside pollution levels by 44% and its expansion would ensure five million more Londoners could breathe cleaner air.
The expansion will be accompanied by a £110m scrappage scheme to support businesses and sole traders.
Khan said: "The ULEZ so far has been transformational, reducing harmful pollution levels by almost a half in central London.
"But there is still far too much toxic air pollution permanently damaging the health of young Londoners and leading to thousands of early deaths every year, with the greatest number of deaths in the outer London boroughs."
Logistics UK said the expansion provided an opportunity for operators within the capital to take active steps and replace their vehicles or upgrade, but that flexibility was required from the mayor: "The announcement of the date of the ULEZ expansion will enable businesses to speed up the planning of their vehicle upgrade or replacement programmes to ensure compliance," said Michelle Gardner, deputy policy director at Logistics UK.
"However, with many vehicle manufacturers unable to fulfil new orders due to the worldwide shortage of parts and microchips, and very limited opportunities available for retrofitting existing vehicles, it is vital that the mayor and his team provide some flexibility in the implementation of the new rules and access to the proposed £110 million scrappage scheme for commercial vehicle operators."
Conservatives in the Greater London Assembly (GLA) condemned the mayor's plan and said 60% of London's opposed the expansion.
Nick Rogers, GLA Conservatives' transport spokesman added: "This increases to 68% when you exclude organised campaigns. 70% of people who live and 80% of people who work in outer London are against.
"The people have spoken. Sadiq Khan must scrap these plans."