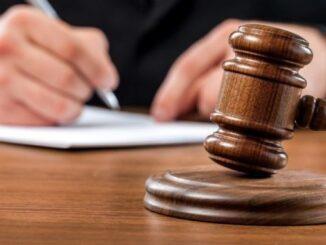 Councils could become responsible for deciding the suitability of a haulier's operating centre, under plans outlined by the traffic commissioners (TCs).
The TCs said they will seek legislative change for an improved O-licensing system and one area in need of overhauling they described as "long overdue" was the current approach to operating centres.
In the TCs' latest annual report, it said the government had previously accepted the case for changing the law requiring hauliers to place adverts in local newspapers to advertise their operating centre applications: "There is general confusion over the extent of a commissioner's powers and how that intersects with the powers of the planning authorities," the report said.
"Experiences during and since the pandemic have shown that provisions requiring publication in hard copy and circulating within the locality, are now outdated, whilst the cost of advertising have risen significantly.
"This type of decision, which impacts on the local community, may be better made by local representatives.
"Local authorities are already charged with considering planning applications and have developed the expertise to consider the impact on the relevant local community."
The TCs' report also revealed their support for a revamp of the current fee structure, after a recent government review described the system as "flawed" and pointed to the flat-rate fee structure, which placed a disproportionate burden on smaller and medium-sized operators.
"The fee structure for the operator licensing system requires a thorough review to ensure that it is equitable and suited to the demands of a modern licensing and regulatory regime," said the TCs.
Elsewhere, the annual report referred to the success in efforts to resolve the driver shortage, but it said problems were now emerging elsewhere: "We are now worryingly starting to see shortages within the maintenance industry, upon which regulated businesses rely.
"The availability of timely and good maintenance is in short supply. Many maintenance providers are struggling to find qualified mechanics and fitters.
"For many reasons, providers are also struggling to source spare parts for many vehicles."