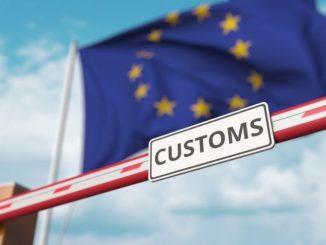 The RHA is disputing an Office of National Statistics (ONS) forecast that UK exports could rally as traders get used to the new rules.
Instead, it warns, exports will continue to fall unless systemic problems are not addressed, brought about by Brexit red tape and a lack of customs agents.
The warning follows the publication of Office of National Statistics (ONS) statistics last week which show UK exports to the EU dropped by 40.7%, or £5.6bn in January.
In a statement this week the RHA said: "While the government dismissed the huge disruption as "teething problems" in the weeks following the end of the Brexit transition period, it has become increasingly clear that there are serious issues which must be urgently addressed."
Pointing to the ONS figures, the statement added: "Although the ONS have said that this fall could resolve itself in the coming weeks as traders got used to the new conditions, we are disputing this claim.
"This drop off in trade is caused by systemic problems with new customs checks and processes, with traders being put off of doing business by the morass of red tape and paperwork which are now required."
RHA MD Rod McKenzie said traffic flows are running at around 90% of pre-Brexit levels, with many European lorries delivering their loads in the UK but returning to the continent empty.
Read more
RHA vindicated as Gove rebuked for using unverifiable data to deny plunge in post-Brexit exports
"You always get around 20% of lorries returning empty, but that has doubled.
"Exports to the EU are simply not there and that will impact on the trade figures going forward.
"Many EU hauliers are put off by the red tape (of exporting to the EU). They would rather run empty than go through the faff of filling out the forms," he added.
McKenzie said recruitment of customs agents needs to rise by around 30,000 to a total of 50,000 fully trained agents.
He added: "Judging by our own experience of customs agents, they are swamped with calls and turning away business, which is ridiculous when we have had four years to sort this out."
He warned that without sufficient number of customs agents the current downturn in trade between the UK and EU will drag on into the summer.